Tiny Friends, 2022~
ongoing project

Tiny Friends is an ever-growing group of ceramic miniature chairs. The procedure of Sunwoo creating miniature chair sculptures is similar to that of sewing garments. A comparable working procedure employing the slab-building technique was employed in constructing these ceramic chair miniatures, just as the volume generated from flat fabric by cutting and connecting the pieces of patterns and becoming the garments to carry a human body.
There are certain patterns in the form of a chair just like making clothes. Legs supporting the human body bring it up from the floor, flat or concave top where the body part touches, and optionally the backrests and armrests.
Clay as a mass is flattened to a paper-like state by squashing and rolling it, then it gradually regains volume by cutting into pieces freely and fitting them together with improvisation. She bodily feels the clay as a material, coming and going in both plane and solid space, building the volume to an unknown direction.
Tiny chairs are an accumulation of expression based on her everyday emotions.
Since the COVID-19 lockdown began, it has been hard to work on large sculptures in a remote situation, so it naturally started as a small work that can be done at home, which has continued since then. Rather than chairs as a functional tool, they play as an accumulation of expression with various forms, colors, and surfaces based on her everyday emotions.
She decided to name each piece after her friends because, in a way, she thought they are a new kind of object as if they have their own identities, instead of the single function of the chair.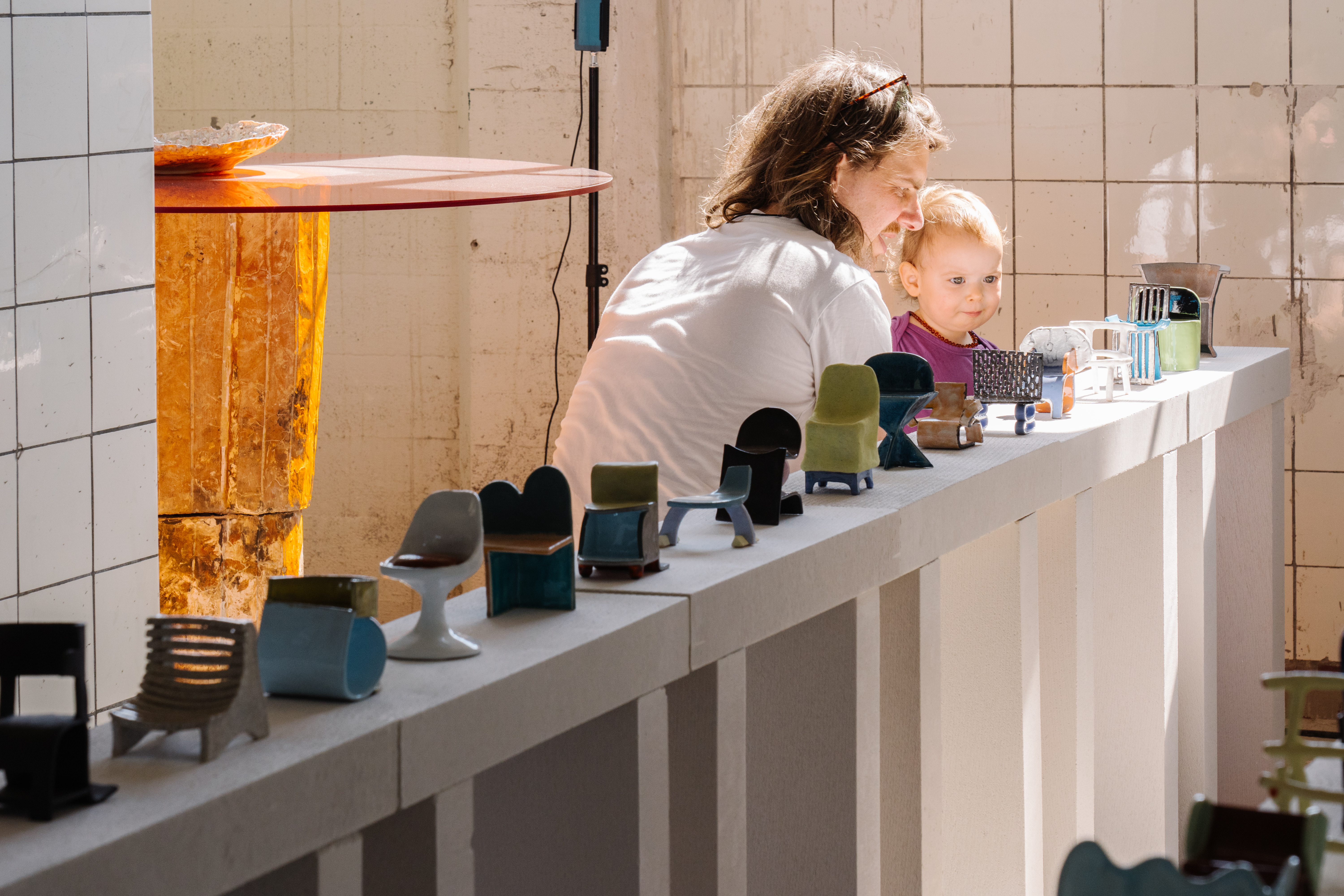 Exhibiton view at
OBJECT Rotterdam, 2022
Photography : Pierre Banoori, Almicheal Fraay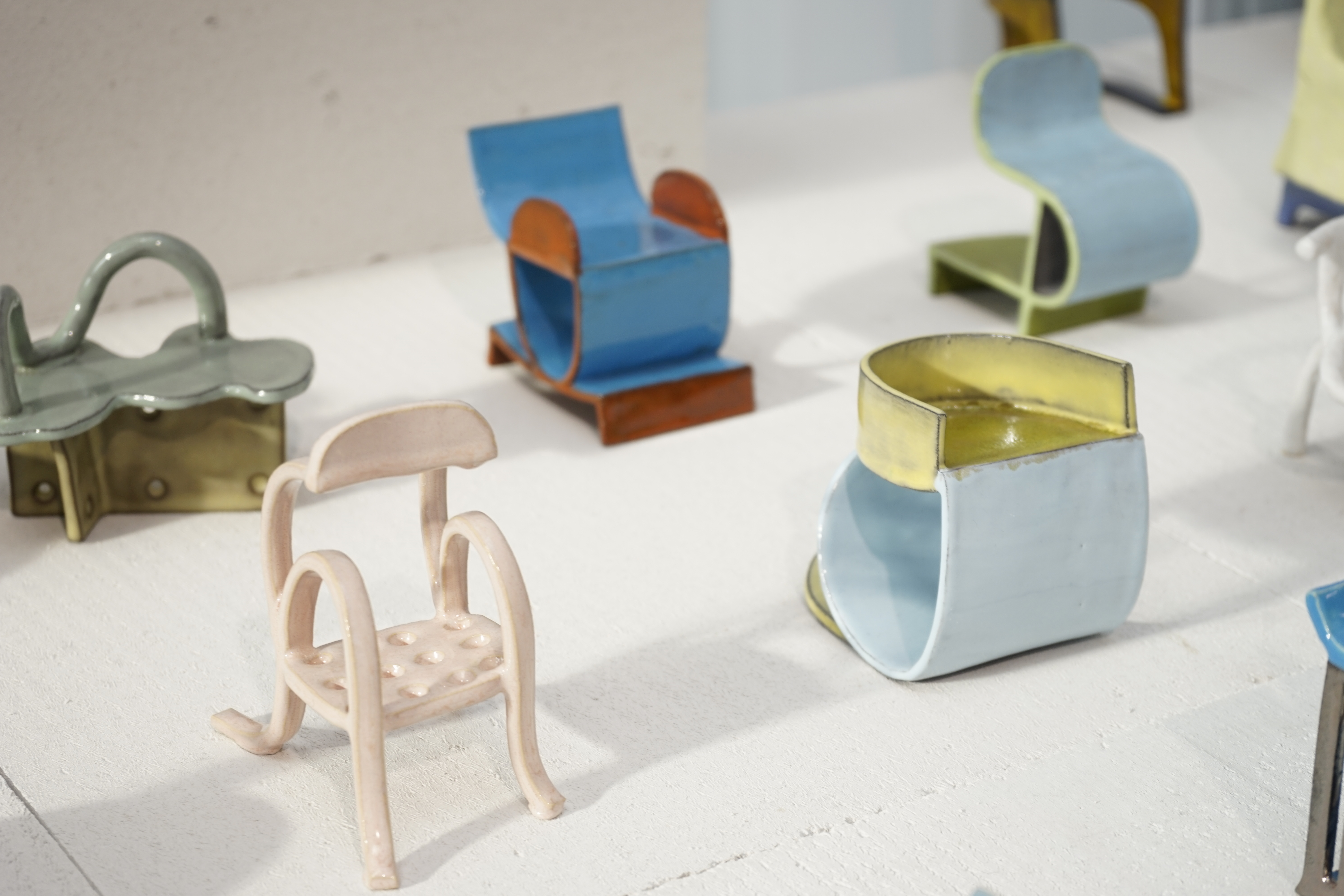 Exhibiton view at
Dutch Design Week, 2022
Photography : Jaepil Eun